Innovative Solutions to Safety Needs
Tilley Fire Solutions provides code driven and state of the industry services to meet the ever-evolving challenges faced by building owners, contractors, architects, and engineers. Contact one of our subject matter experts today to discuss how we help increase building efficiency while helping to keep you safe and compliant. Whether your building is new or existing we can provide you with a turn-key life safety solution designed and maintained to the highest standards.
Inspection and Testing Services:
Fire alarm systems
Fire sprinkler systems
Wet, Dry, Preaction, Deluge
Standpipe sprinkler systems
Automatic fire suppression systems
Special hazard systems
Fire extinguishers
Fire pumps
Emergency lighting
Backflow preventers
Fire department connection
Fire hydrants
Fire hoses
Fire dampers
Emergency Radio Enhancement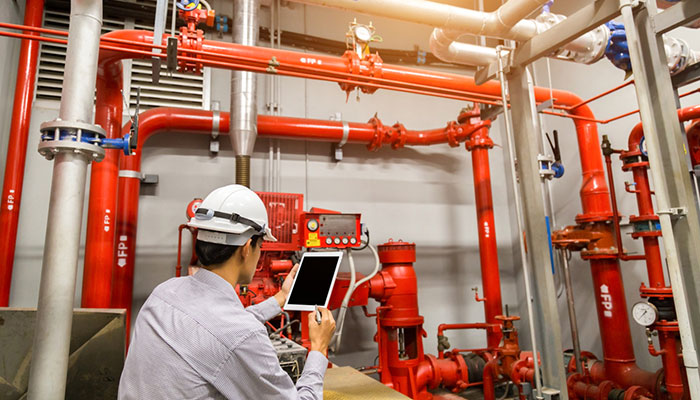 Repair Services
Our skilled and experienced staff includes many long-term industry professionals, which gives you a leg up when we are on the scene troubleshooting and restoring your systems' performance. Whether an after-hours emergency, routine maintenance, or scheduled repair, we can be there to repair your fire protection system and give you peace of mind.
Responsive Scheduled Service
Same-Day Emergency service response 24 hours a day, 7 days a week
One call dispatch for fire and life safety specialist
The Tustin Group takes pride in being an HVAC installation and life safety solutions company you can trust. Don't hesitate to give us a call at (800) 437-0655 to learn more about what we can do for you and your business.