Fire Solutions That Really Work
Since 1975, The Tustin Group has been providing specialized fire and life safety services and solutions to business owners and facility managers. Countless businesses, institutions, and commercial operations have enlisted Tilley Fire Solutions to help ensure a compliant and safe work environment. Why? It's because we are truly dedicated to providing quality fire safety products and services. We aren't just here to offer our expertise–we're here to put your mind at ease.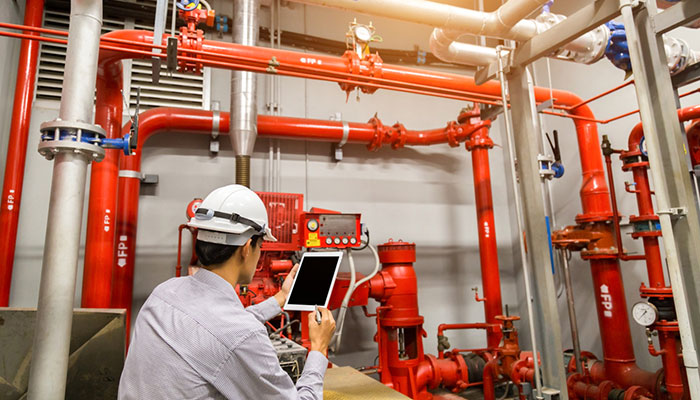 Why Choose Us?
Tilley Fire Solutions is staffed by highly-trained fire and life safety experts certified by the National Institute for Certification in Engineering Technologies. We are licensed in Philadelphia, Pennsylvania, New Jersey, Delaware and Maryland to perform any fire protection and life safety services your building might need.
Everyday, we are guided by one mission: to protect lives and property in partnership with our customers, team members and suppliers. We've grown and changed a lot over the years but we remember our roots as a family-run company with humility. The pursuit of excellence in protecting lives and property from fire is a core value of Tilley Fire Solutions and The Tustin Group, and flows from its beginning and the values of its founders.
More Than Just Fire Extinguishers
Our mission is and always has been to protect lives and preserve the integrity of facilities. We started out with fire extinguisher recharging services, then we expanded to accommodate kitchen fire suppression systems, later on adding fire sprinklers and fire alarms to our product and service abilities. Today, we are proud to offer fire protection and life safety systems design, installation, repairs, inspections, and training. Our partnership with industry-leading manufacturers has allowed us to offer cutting edge fire and life safety technology to our customers.
Part of what sets us apart from other fire protection and life safety systems contractors is that we don't just offer fire solutions. We actively craft our services to suit the requirements of our clients. Call us today at (215) 345-8066 to set an appointment and find out what we can do for you.