NASHVILLE, TN – February 28, 20221– ProVet USA, a national nonprofit organization announced today that The Tustin Group will become a corporate sponsor of their flagship ProVet Leadership Academy program. The Tustin Group's charitable donation will enable ProVet to expand their state-of-the-art leadership and professional development training to veterans and military spouses at no cost.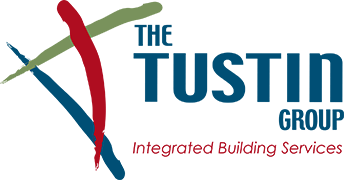 "We are honored to expand the reach of our program with The Tustin Group's support," said ProVet Executive Director Brianna Davis. "Their generous assistance will allow us to provide more veterans, transitioning service members and military spouses with the skills needed to begin new and meaningful civilian careers."
The Tustin Group is a military-friendly employer and intends to use the ProVet Leadership Academy program to upskill their current veteran employees, and as a recruitment tool for new veteran and military spouse hires.
"Veterans have the sense of duty, strong work ethic, and team player mentality making them ideal employees, said Steve Fluck, President of The Tustin Group. "ProVet does an outstanding job of helping our heroes and their spouses transition out of the military with the professional skills to excel in their jobs from day one."
ProVet will also assist The Tustin Group build a robust military talent pipeline by promoting their employment opportunities to their Leadership Academy graduates, local military support offices and bases, direct networking events and webinars.
About ProVet
ProVet is a unique leadership and professional development program that hones the experiences and skills that veterans have gained from the military and helps them learn how to apply these skills in the corporate world. Developed by veterans and organizational psychologists, our dynamic 12-week e-learning course utilizes psychometric assessments enabling our team to tailor the training and live coaching specifically towards their strengths and weaknesses. So our veterans can thrive in their new careers. Website: www.provetusa.org
About The Tustin Group:
The Tustin Group is a single source integrated building services company that offers mechanical, energy, water, fire and life safety and security solutions. We can maximize your facility's whole building performance, improve its energy efficiency, reduce your building operating costs and improve occupant safety and comfort. We've been in business since 1992 and credit our success to our core values of excellence, integrity and total customer satisfaction. Website: www.thetustingroup.com
MEDIA CONTACT:
Frank Maricic
VForce LLC
914.391.4382
frank@getvforce.com