Tustin Mechanical Services of Virginia has moved to 21050 Ashburn Crossing, Suite 110, Ashburn, VA 20147. This new facility continues to keep us centrally located to our existing customer base and able to efficiently provide our services in Loudoun, Fairfax, Arlington, and Prince William Counties.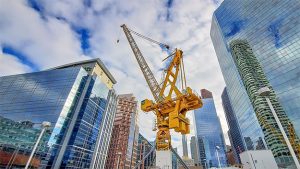 Jeff Marsh, recently promoted to General Manager and Karen Leon, Building Services Consultant, have built a strong base of Mechanical Service customers in the 2+ years of operating in this market. They couldn't have achieved this success without a group of professional, dedicated, and talented technicians exceeding customer expectations.
As the Virginia based business continues to grow, emphasis on Tustin Water, Energy, Fire Protection, and Construction services will be pursued to increase value to our customers.