Board of Directors
Charles P. Reagan – Chairman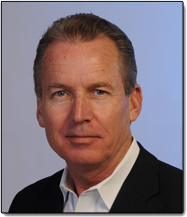 Chairman
Charles P. "Chuck" Reagan is an investor, partner, board member of Puerto Rican based Aireko Enterprises. He is also an investor in the Pittsburgh-based private equity firm of TAG Equity Partners serving on a number of boards of directors of companies within its portfolio of companies.
His entrepreneurial drive has yielded over thirty years experience in owning and operating businesses. For twenty of those years, he was associated with a major New England regional firm specializing in providing construction, engineering, and facility services to commercial and industrial real estate.
Chuck acquired this company from the firm's founder in a highly leveraged transaction in 1992 transforming it from an air conditioning and refrigeration service subcontractor into a broad-based, full-service building technology services contractor. He successfully grew the company from $2.6 million in annual revenues to $70 million, averaging more than twenty percent revenue growth over a ten year period. Under his leadership the firm established a network of six branch locations throughout southern New England, developing and recruiting key personnel in management, engineering, and sales disciplines to facilitate its expansion. His strengths include hiring and retaining strong and talented employees and the vision to develop a company with a high percentage of recurring annual revenues.
His company gained a national reputation, garnering industry recognition for its leading-edge engineering, construction project excellence, and winning its most coveted awards: National Contractor of the Year, and Best Company to Work For.
Chuck's business experience includes managing the myriad of issues involved in growing and developing a privately held company…..including ownership and management succession, acquisitions, divestitures, sales, marketing, and LBO transactions and growth.
Prior to acquiring his company, Chuck held a variety of positions in manufacturing, sales, and management at the air conditioning equipment producer Carrier Corporation and at the international construction firm Limbach Company.
He is a Director of several for-profit companies and has served on the World Affairs Council board of directors for many years. A Vietnam veteran, Chuck graduated SUNY Sryacuse with a degree in mechanical engineering and, through an apprenticeship at Carrier, was a journeyman machinist.
Josen Rossi – Director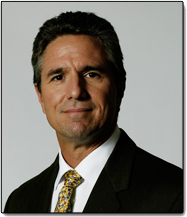 Director
Josen is presently Chairman of Aireko Enterprises, a privately held group of building construction and services companies based in Caguas Puerto Rico.
Among these companies Aireko Construction is presently a leader in integrated construction and building services in the Caribbean, including energy efficiency and renewable energy, as well as water infrastructure retrofitting and maintenance.
The building infrastructure maintenance services spans the Caribbean as well as some eastern U.S. seaboard metro areas.
Josen has been actively involved as lead director in various community and industry associations locally and abroad such as the Puerto Rico Manufacturers Association, the Associated General Contractors, the Puerto Rico Energy Cluster, and the Young Presidents Organization.
Tus Sasser – Director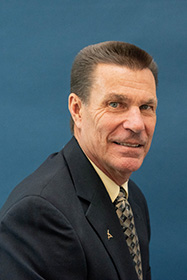 Director
James Tustin Sasser – or Tus, as he is known – is a partner and president of The Tustin Group (TMS LLC), a provider of advanced HVACR mechanical solutions for commercial, institutional and industrial customers in the Southern Eastern Pennsylvania, Delaware and Southern New Jersey areas. He is also a board member of Aireko Enterprises, an integrated construction services enterprise based in Puerto Rico.
Tus has been in the mechanical services industry for nearly thirty years, 20 of which have been with his own company. What was once a two-person mechanical services company in 1992 is now a multi-disciplined family of companies offering mechanical contracting and service solutions, water treatment solutions and advanced building energy management solutions to hundreds of industrial and commercial customers.
The exponential growth over the years comes from Tus' unique business style, entrepreneurial drive and keen eye for business growth opportunities. Key to his success is his firm belief in bringing people on board that are passionate, high energy and hard working and that care as much about the company culture as they do for each other. As a 'people investor', Tus believes in providing the training and tools necessary to each employee, regardless of position, so that all play a critical role in delivering solutions and share positively in the company success.
His career in the mechanical services industry started nearly 30 years ago. Soon after he graduated with a B.A. from Grove City College, Tus was hired by the Limbach Company as a service sales representative for their LINC Franchise concept, a new business model focusing on just the service contract side of the mechanical contracting business. He then took over as National Sales Manager for the franchisor "The LINC Corporation". After 7 successful years in the States, he took his entrepreneurial spirit and competitive drive to Australia where he was charged with the implementation of LINC franchises in Melbourne, Sydney, and Brisbane. In 1992 he came back to the Philadelphia, PA area knowing exactly what he wanted to do: to start his own mechanical services company, one focused on generating long term customer loyalty and driven by respect, proficiency, accuracy, and efficiency.
Knowing that the future holds plenty of opportunities, Tus, along with the executive team of Aireko Enterprises, recapitalized his business in 2011. Tus continues to lead The Tustin Group with his vision and pushes the envelope for innovation and excellence in the mechanical services industry.
Stephen A. O'Donnell – Director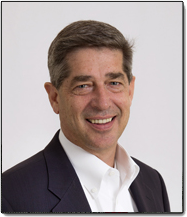 Director
As President and CEO of the Padgett Group, Mr. O'Donnell has molded the privately owned company into a comprehensive HVAC technical services provider that has been loyally supporting businesses in the state Georgia for over thirty years.
Throughout his career, Mr. O'Donnell placed high emphasis on customer service and support. He also has an exceptional track record of success in the development, training and implementation of sales and technical service programs dedicated growing and retaining the HVAC and mechanical services customer base.
Mr. O'Donnell's life long commitment to excellence began when he served in the U.S. Army from 1983 to 1988. After graduating from Armor Officer School at Fort Knox Kentucky, he became Armor Platoon Leader responsible for the combat readiness of 14 tanks and 63 soldiers. In 1990, he was re-called to active duty where he served as a Company Commander during Operation Desert Storm. While on active duty, he was the recipient of several awards; including the Meritorious Unit Citation, Bronze Star, Meritorious Service Medal, Army Commendation, Southwest Asia Service Medal and Kuwait Liberation Medal.
In 1988, Mr. O'Donnell began his HVAC service career as a Service Sales Representative at Honeywell, Inc., While there, he was responsible for service agreement sales and building of long-term client relationships in the Tampa, Florida market.
From 1990 Mr. O'Donnell became the Vice President of Marketing for The LINC Corporation, a premier HVAC service franchising company. There he oversaw franchise network training, coaching and mentoring of more than 125 franchise locations. Mr. O'Donnell also developed and implemented The LINC Selling System for service sales professionals worldwide.
In 1993, while at Tolin Mechanical Systems (now Service Logic, Inc.), Mr. O'Donnell successfully helped the company grow from $8mm to $250m annually. During his time there, Mr. O'Donnell rose from General Manager of Facility Services to President/CEO in 2007, where he held that position until his departure in 2012.
Francisco Uriarte – Director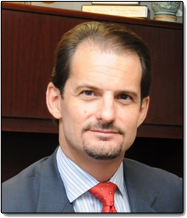 Director
Francisco J. Uriarte has practiced in several business arenas and has 22 years of combined experience in the areas of Corporate and Entrepreneurial Finance, Strategy, Marketing, Operations and Mergers & Acquisitions. He's been directly involved in over twenty transactions with accumulated value over $150MM and has been involved, as a Principal, in two entrepreneurial activities which subsequently have been sold, and as a Partner or Advisor in many more.
Francisco is Principal of ESP Group, a business and advisory services firm in Puerto Rico since June of 2006. His clients include companies in the recycling, venture capital, financial services, entrepreneurial development, advertising services, behavioral health services, food manufacturing, physical security, software, amusement parks, remote monitoring services and real estate, commercial financing, among others. He has active engagements in the mental health space—operational and financial efficiencies, joint venture development and strategic options advise; food manufacturing space—sell side mandate; technology side—equity raise mandate; and construction management space—buy side advise. He also serves as Treasurer of Puerto Rico Medical Defense Insurance Company—a local insurance company specialized in excess medical liability coverage; and as CFO of Commercial Equipment Finance, Inc.—a local capital equipment leasing company.
Francisco started his career in 1990 as an engineer at Eli Lilly Industries, Inc., a United States pharmaceutical corporation. From 1993 through 1994, he was Plant Manager at Anclo Norte, S.A., a Mexico based construction supplies manufacturer. In 1994, he opened and headed the Puerto Rico Government Commercial Office in Mexico until 1995, when he came to Puerto Rico to head the Office of the Caribbean Basin Initiative until 1996. In 1996, he was named Executive Director of the Puerto Rico Tourism Development Fund, where he supervised a $50 million credit enhancement fund aimed at the development of new tourism-related properties in Puerto Rico. In 1998, he was named Executive Director of Grupo Guayacán, where he structured, raised and oversaw two geographically diversified private equity fund of funds that invested in United States and international venture partnerships, while familiarizing local institutional investors with the private equity asset class. Also in 1998, he co-founded Prolac, Inc., a local dairy processor that sold a family of white cheese products to the local food retail trade and together with his wife, grew sales five-fold and sold the business in 2002. In 2002, he co-founded together with a group of local investors, and served as President and CEO, Supermercados Máximo, Inc. ("SuperMax") and grew the operation to a $70MM, six store chain within four years.
SuperMax is a local start-up that acquired the assets of six—initially four, then later two more—supermarket stores that Wal-Mart was forced to divest from the Wal-Mart/Amigo merger. While at SuperMax, Francisco supervised all aspects of the operation, including sourcing providers for private label products, a staff of twenty and a total of 510 employees divided among six retail outlets and the corporate office/warehouse. At his departure, SuperMax was profitable and ranked 9th in the locally owned supermarket chain list in Puerto Rico. Also in 2002, he co-founded Qualitas, Inc., a local real estate holding and management company.
Francisco serves in the Boards of Aireko Construction, Tustin Mechanical Services LLC (Philadelphia), Resolve Holding Corp., Commercial Equipment Financing, Inc., Foundation for Puerto Rico—a private, non-profit, non-partisan foundation dedicated to developing the Puerto RicoEconomy—Qualitas, Inc., UB Holdings, Inc., and Chairs the Boards of EnterPrize, Inc., Grupo Guayacán, Inc., and the Board of Asociación de Residentes de Torrimar, Inc. Francisco is a member of the Young Presidents Organization.
Francisco has a Bachelor Degree in Industrial Engineering with a minor in Finance from the Georgia Institute of Technology and a Masters Degree in Finance from the Inter American University in Puerto Rico. He's a graduate of various executive programs from the Massachusetts Institute of Technology (Entrepreneurial Development), Northwestern University (Equity Valuation and Credit Analysis), the National Venture Capital Institute and the National Business Incubation Association.
He is a registered professional engineer in Puerto Rico, a Certified Merger and Acquisitions Advisor (CM&AA) certified by the Alliance of Merger and Acquisition Advisors and an Accredited Valuation Analyst (AVA) certified by the National Association of Certified Valuation Analysts.