Commercial Construction Projects & Services
As one of the most trusted and sought-after commercial construction companies in the industry, The Tustin Group has a goal: to assist business owners and property managers in developing their annual capital construction budgets. We can make this happen by offering pre-planning and pre-construction services that involve designing and building structures that strictly adhere to local building codes and regulations.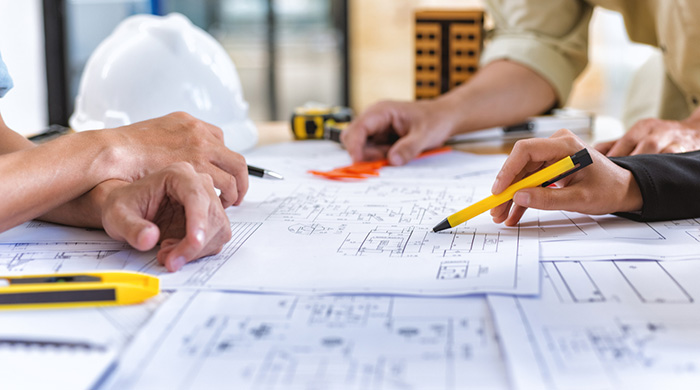 We'll also make sure that the construction proceeds without a hitch and gets completed according to your standards, within budget and within the agreed upon timeframe. When you choose our construction services, you can rest assured that the project will be in good, capable hands. Our team of experts, comprised of degreed engineers, dependable project managers and skilled tradesmen, will draw from years of technical expertise and practical experience to successfully complete the job at hand.
What We Can Do for Your Business
At The Tustin Group, our construction specialists are all highly trained and equipped with the skills necessary for assessing and building a facility or establishment. We are here to make sure that all the stages of your construction project are performed properly.
We offer:
HVAC services – Keep your commercial space comfortable all year round with the help of our HVAC maintenance and repair programs.
Facility services – We can optimize your facility equipment so you'll have more time, energy and resources to focus on your business.
Technology Solutions – We've got your technical needs covered as well, from building automation and fire alarm systems to custom designed remote monitoring.
Mechanical Construction – Our expertise includes systems installations for commercial and industrial buildings and facilities.
We are also a trusted provider of capital project and tenant improvement services, solar energy, microgrid, boiler, power generator and water management services. As one of the leading commercial construction companies, The Tustin Group is dedicated to providing exemplary services and it shows in every project we do. Call us today at (800) 437-0655 to learn more about what we can do for you!